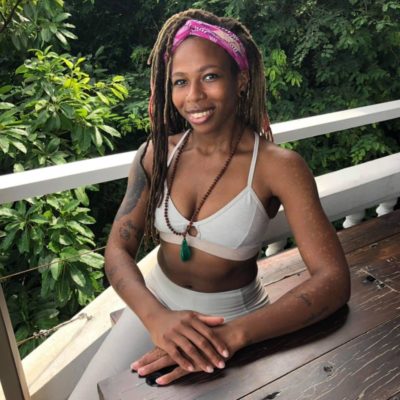 Rebecca Watson
Rocket Yoga
Yoga found Rebecca in 2003, when she stumbled into a hot yoga studio on a cold New Years Day. After those first 90 minutes, she knew she needed more yoga (or whatever it was that just happened) in her life. She spent the next 3 years sampling styles, and ultimately was called to share the practice of Vinyasa.
Rebecca considers herself blessed to have found teachers who connect the spiritual and the physical planes within their teachings. In 2006, she obtained her 200 Hour certification with Shiva Rea in Prana Vinyasa Flow Yoga. Vinyasa spoke directly to her nature, with its roots steeped firmly in tradition, yet open to freedom in any given moment. Rebecca has studied with many great senior teachers, and her personal practice is heavily influenced by the classical hatha raja yoga of Sri Dharma Mittra.
Through her teaching Rebecca hopes to impart the wisdom and peace that these practices have given her. She encourages all students to find their teacher within, and to trust and follow that inner teacher with respect and care. All are welcome along this journey.
Additional Education:
• Rocket Yoga
• Awakening Yoga Immersion
• 200 Hours RYT Get Loved Up Vinyasa