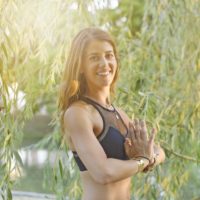 Samara Zelniker
Life Coach
Samara Zelniker is a transformational leadership coach, 500 RYT yoga teacher and founder of Mindfulness Matters, a health and wellness company that helps leaders reach their maximum potential.
Through a curated and personalized program, Samara works with people to free themselves from doubt, worry and fears that get in the way of their success. She helps people strip away non-essential behaviours that get in the way of reaching full potential by focusing on diet, movement, relationship building and mindset shifting. She does this in organizations and through one on one coaching.
Samara loves being alive and especially loves being in nature, holding fabulous dinner parties and playing with her adorable dog Frankie.